This unique red macro algae is highly variable in coloration depending on the depth collected. Colors range from pale red to pink, with some iridescence. The main branches are cone shaped with soft, fine filaments that are attached firmly to rocks and coral with multiple rhizomes to form dense clusters. It is collected in very shallow, turbulent water and grows rather compactly. This particular algae is rarely seen in the aquarium industry, but shows up occasionally attached to imported live rock from the Pacific. It is a popular and favorite food item in Hawaii, as well as other Pacific islands, and is often imported in the U.S. as a food product. Little is known about the long term success of Asparagopsis in the aquarium, but as the popularity of marine plants in the aquarium increases, hopefully it will soon become available to culture. Palatable to some fish and invertebrates.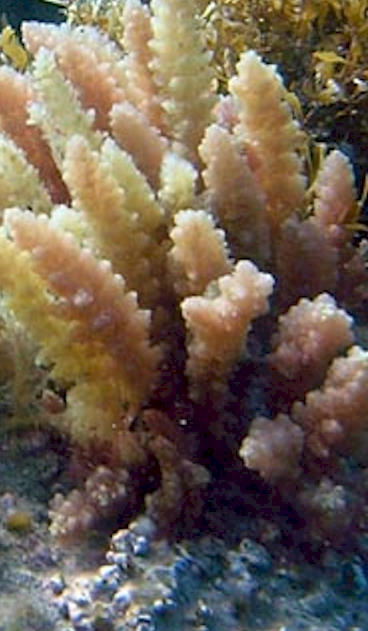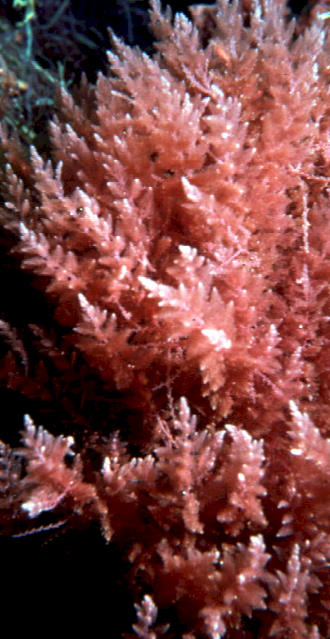 Aquarium Care Information
Scientific Name: Asparagopsis Taxiformis
Common Name: Limu
Origin: Caribbean, S. Pacific
Maximum Height : 6"
Growth Rate: Moderate
Light: Moderate to High
Temperature: 72-82
Propagation: Fragmentation, Sporulation
Difficulty: Moderate
Food Value: Palatable
Nutrient Uptake: Good
Flow Rate: Moderate to High